We Know Coastal Real Estate
When thinking about buying or selling a home, picking your real estate agency is the first of many important decisions you will make! The right real estate agency will do more than simply helping purchase, rent, or sell property; it's about working as a team to achieve the best possible result for every homeowner. With over 30 years of experience in Southeastern North Carolina, Coastal Community Real Estate Group has the knowledge and passion to be YOUR experts in living coastal.
Our team understands that every family has a unique wish list catered to their personal lifestyle and aspirations. We know that buying or selling a home can be an emotional process, and one that can carry a long-term impact. That is why it's important to hire a team that knows you, their industry, and the area you're interested in. Coastal Community Real Estate Group is your guide to the coastal side of life!
Here are four great reasons why we're your coastal experts of choice:
Over 30 years of Experience
The longer you've worked in your industry, the more proficient you become at knowing exactly what a homeowner is looking for. It's not only about buying or selling a home but having extensive knowledge of a specific geographical location. With 30 years' experience in the real estate market, we hire only the most highly qualified agents with an intuitive sense of knowing what will or will not work for our clients. Most important is the professional relationships we foster and build with each one of our homeowners.
Our president, Jerry Helms, has had a successful and established career in real estate prior to starting Coastal Community Real Estate Group. Many of our agents have landed with us after having impressive careers in this industry all over the country. We have years of experience working with some of the finest master-planned communities in the Southeast. Rest assured, when you choose to partner with us, you've partnered with the best.
Our Agents Know Southeastern North Carolina
One of the qualities that make our team so unique and qualified is that we know the area of Southeastern North Carolina better than our competitors. All our agents call this beautiful locale "home," so when they speak about what makes coastal Carolina great, it comes from the heart. Our team knows the best places to frequent and how to make the most of visiting the area's beaches and other well-known (and some not so well-known) destinations. If you have any questions regarding a planned community or touring the best our locale has to offer, you can trust Coastal Community Real Estate Group as locals who know your new home.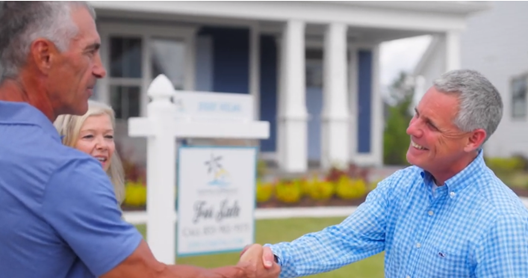 Our Master-Planned Communities are Award Winning
– And So Are Our Partners
At Coastal Community Real Estate Group, we've had the pleasure of working with the best our industry has to offer. Our master-planned communities like Brunswick Forest are award-winning and having earned several accolades including "Best Tennis and Pickleball Community" by respected sources like idealLIVING Magazine. We're also a development partner, having had the privilege of working alongside a few of the best builders in the business such as Liberty Homes, Legacy Homes by Bill Clark, and Kent Homes. Each one of our building partners has had a presence in the Southeast for years and is known for its impressive quality and craftsmanship. If it's a coastal home you're after, we've got the connections to make your dream a reality.
Our Team Offers Extensive Resources
From community guides to listing or buying homes, Coastal Community Real Estate Group has the resources you need to make all the right decisions. Our website, live-coastal.com, has featured listings where you can check the availability on all of our homes including location and price point. For those who are looking to list their home we have access to the best databases available. We're partnered with Atlantic Bay Mortgage and Wells Insurance, to ensure that any additional resources you need for your homeownership are covered.
Partner With Us
At Coastal Community Real Estate Group, our main goal is to make navigating real estate a seamless process. We know the area, its people, and what it takes to buy or sell here. You're not putting your trust in any agency, but a family of locals that call Southeast North Carolina home just like you. For more information on how you can work with us, be sure to contact our team at 833.767.1745.