NC's Brunswick Islands offers six beaches.
NC's Brunswick Islands offers six beaches – Sunset Beach, Ocean Isle Beach, Holden Beach, Oak Island, Caswell Beach, and Bald Head Island – each showcasing its own flair and flavor. Throughout the beaches, you'll find numerous public access points for parking and an easy stroll to the shore.
The Brunswick Island beaches are known for being wide and flat, spacious, and uncrowded. In contrast to other destinations, the beaches here have sweeping completely unobstructed coastal views, and offer more room to run, bike, play or just relax.
For generations, families have been flocking to Ocean Isle Beach. Here you'll find that perfect combination of low-key relaxation and family adventure at everywhere you look. Nothing beats basking in the sun with a cool beverage for the afternoon; but there is plenty of fun to be had here too. From ziplining to kayaking to wine tasting there is something for everyone at Ocean Isle.
Holden Beach has the distinction as one of the best family beaches in the country by National Geographic Traveler. Holden Beach offers small-town charm and unspoiled beauty, which is perhaps why families return year after year to relive old memories.  A little more on the quiet side, the island offers activities like chasing ghost crabs with a flashlight during an evening beach walk, or grabbing a bike and a picnic then pedaling to the far eastern tip of the island to Lockwood Folly Inlet.
Caswell Beach is the least populated of all the Brunswick Island beaches. It is also home to the Oak Island Lighthouse, a 153-foot watchman that's been guarding the coast since 1958. Tours are by appointment only but the view from the observation deck will allow you to see how beautiful the island from a bird's eye perspective.
This island is perhaps the most private and secluded of all the Brunswick Island beaches. Explore this no-cars-allowed island by bike, boat or golf cart and you'll find yourself amidst lush maritime forest and spectacular sand dunes hiding spacious beach homes, pristine beaches, salt marshes teeming with wildlife, and of course, Old Baldy, the oldest standing lighthouse in North Carolina.  Hop on the ferry from Southport and spend the afternoon or longer on this unique island retreat.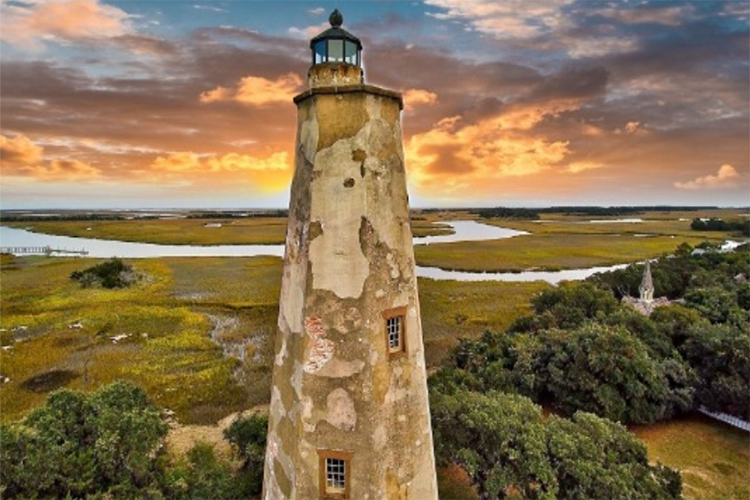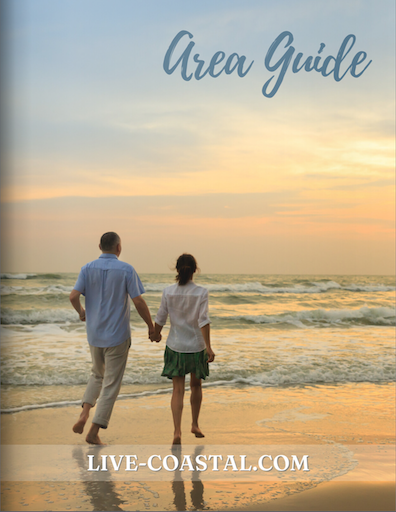 Sign Up for our Free Area Guide