We all know someone who is contemplating a big move! Geographical location is one of the largest determining factors for someone considering relocation. Though the housing market is constantly shifting these days, homeowners are still looking to moving to a new place in 2023! The following feature includes some of the top reasons why people are excited for new beginnings in 2023.
Homeowners have plenty of reasons for making a move. For many who have visited Coastal Carolina, it's the result of falling in love with the local area. People see the sugar-white sandy beaches, sea green water, and charming historic towns and what it is to be a part of that. In a general sense, the reasons people are moving in 2023 include proximity to family, more space, and a better climate.
Proximity to Family
Residing near your loved ones is important to many of those looking to relocate in 2023. Making the leap from one town or community culture to another is often driven by the inclination to be closer to children, spouses, relatives, and other familiarities. Geographic location is also a big motivating factor. According to sources like extraspace.com, over 55% of Americans say they live within an hour of family. Being geographically closer to family, especially in a desirable area like greater Wilmington, can be beneficial in a variety of ways, both personally and socially.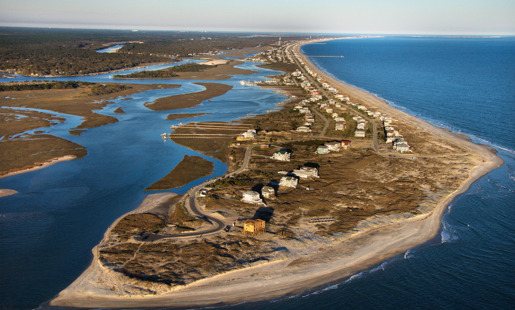 A Better and More Stable Climate
If a geographical location has a mild climate, that's great. But when an area has consistently good weather year-round, that's even better! 34% of Americans last year stated that moving somewhere with stable weather conditions influenced their decision to relocate. With average temperatures in the 60-degree Fahrenheit range and a bright and sunny forecast, Coastal Carolina and the greater Wilmington area are exactly what relocating homeowners should be looking for in 2023.
More Space to Enjoy
As the ever-changing big cities become more crowded by the day, many aspiring homeowners are craving a place to settle. People are looking for a home with wide open spaces where they can make the most of enjoying where they live. Homeowners have had enough of being crowded and are looking to relocate to areas where they can be physically active, have more private space, and be immersed in the natural environment. People want homes with ample yard space and buildings that allow them to put in extra rooms, home offices, or gym spaces.
Aspiring homeowners want attractive amenities that allow them to enjoy all that extra room as well. Coastal Carolina has these qualities in spades, as do many of our recommended communities, such as Brunswick Forest. From wide open spaces and beautiful locations to a variety of builders you can customize with, there is a lot of reason for people to move to our coastal Southeastern home in 2023.
If you've been thinking of moving closer to loved ones who have already made a move to our area. Or want better building options, more space, and the joy of immersing yourself in coastal bliss. Then it's time to start thinking about embracing the coastal side of life. Coastal Community Real Estate Group is YOUR expert on all things Coastal Carolina. Curious about making this lifestyle your own? We can help guide you in the right direction! You can contact our team at (833) 767-1745.