When it comes to choosing the ideal housing situation, the options seem almost limitless. Townhome living is an increasingly popular choice for people of all ages, but it can be especially appealing to active retirees. Why? Townhomes offer several advantages, including low maintenance, close proximity to amenities, and a sense of community.
Low Maintenance
One of the primary attractions of townhome living is the promise of being low maintenance. Unlike a single-family home, where you are responsible for all the upkeep, including lawn care, exterior repairs, and more, townhomes come with reduced maintenance responsibilities. Trusst Builder Group, in collaboration with Collingwood Towns at Brunswick Forest, excels in constructing luxurious, low-maintenance residences. This means you can spend less time mowing the lawn and fixing the roof and more time enjoying life!
Close to Amenities
Another fantastic aspect of townhome living is the convenience of being close to amenities. Townhome communities are often strategically located near shopping centers or in neighborhoods with easy access to shopping, dining, entertainment, and other essential services. This can make your daily life more efficient and enjoyable, as you can easily run errands or meet friends for dinner, all without having to travel far.
Sense of Community
Townhome communities foster a strong sense of community. The close proximity of neighbors and shared common areas is a great way to naturally meet new people and make new friendships. This can result in a strong sense of camaraderie and support. Many townhome communities have communal spaces such as parks, fitness centers, or walking trails, which can serve as gathering points for residents. These shared spaces often host community events and activities, helping to build a sense of belonging among neighbors. If you value a strong sense of community and appreciate having neighbors who watch out for one another, townhome living might be your perfect choice.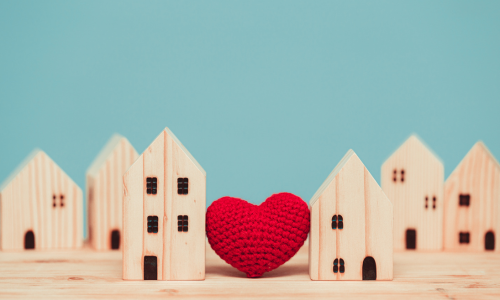 Great Option for Active Retirees
For active retirees, townhome living can be particularly appealing. The low maintenance aspect means less time spent on home upkeep and more time for pursuing your interests and hobbies. The close proximity to amenities is advantageous for those who want to stay engaged with their community and take advantage of nearby cultural and recreational opportunities.
Additionally, the sense of community can provide social interaction and a support network as you enjoy your retirement years. Townhomes are often designed with features that accommodate aging in place, such as main-floor bedrooms and easy accessibility, which can be important for planning for the future.
Townhome living is a housing choice that offers a unique combination of low maintenance, proximity to amenities, a strong sense of community, and is a great option for active retirees wanting to make the most of their golden years. Before making the decision, consider your priorities and lifestyle, and explore townhome communities in your area to see if this housing choice aligns with your goals and aspirations. Townhomes may just be the perfect place for you to call home!
If you are looking for a low-maintenance lifestyle with close proximity to amenities and a sense of community, then townhome living may be the right choice for you. Call Coastal Community Real Estate Group to explore some of the great townhome opportunities available in the Cape Fear region! 833-767-1745