Selling a home is somewhere between a logistical project and an art. There are a lot of involved details, most of which require professionals like lawyers or realtors to take care of. But there are also plenty of creative particulars that you need to tend to. Getting professional pictures of your space, for example, can be a very creative project. It can also be one that can make or break your sale. A recent survey of real estate professionals shows that home staging can boost a sale price by 5-10%, and that staged homes sell faster. When you're selling, you need your home to look fabulous both online and in-person.
You may be overwhelmed by the prospect of staging a home for pictures and open houses. That's very understandable! But the truth is, there are a lot of easy ways to make your home ready for viewing. You don't have to overhaul your living space to make it welcoming. Coastal Community Real Estate Group (CCREG) professionals have been helping folks sell their homes for decades — they understand the dos and don'ts of home staging for the most successful sales. Let's take a look at three main ways to ensure your home makes the best first impression possible.
Curb Appeal is Key
Curb appeal is about more than mowing the lawn, although you should make sure your grass is neat and cared for. When prospective buyers look at your home, they see the outside first. So, the outside is something you should not skip when preparing your home for listing or viewing. Planting some shrubs or flowers is a great idea, and so is investing in a power wash for your siding if it's a little dull. Clean off your outdoor furniture, rake the leaves in autumn, sweep your walkway and deck. Some people even recommend parking somewhere else for the day. In general, you want prospective buyers to imagine themselves in the space. To that end, unobstructed views and clean, clear spaces help a lot.
A Little Tidying Goes a Long Way
Speaking of unobstructed views, you may want to tidy up the inside of your home as well. You don't need to completely clear the rooms, à la Marie Kondo, but you should go beyond stuffing clutter in a drawer. Dust any surfaces, remove your personal items from the bathroom or shower, and make sure the beds are made. You may also want to move any family or personal pictures from walls and tabletops. Again, you want the visitors or online viewers to imagine themselves in the space, and personal photos would get in the way of that. Adding natural features, like potted plants or a vase of fresh-cut flowers, also helps to create a welcoming energy. While you're at it, consider using a diffuser during an open-house to imbue the home with a lovely scent.
Light is Inviting
Adding light to a space makes visitors calm and pictures of the rooms glow. How can you do this without adding a window or something equally drastic? Easy! Open all the curtains or blinds, clean those windows until they gleam, and make sure every last lightbulb is changed and working. CCREG professionals know a thing or two about staging, and they work with top-notch photographers who know how to make a space look its best. They'll make sure to help you both before and during the critical photoshoot. They'll also be there to turn on every last table lamp during an open-house or a photo session so your home shines like the star it is. With decades of experience selling in their prospective regions, CCREG's agents know what the buyers in the area are looking for.
Professional Staging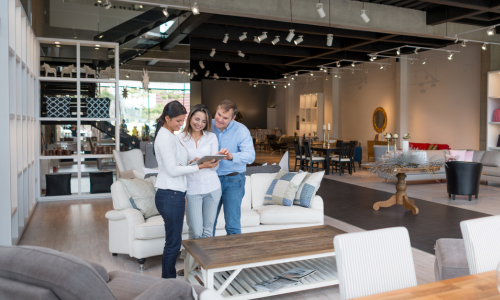 Besides working with first-class photographers, CCREG has also worked with the best staging professionals in the Southeast. If you're looking for a more professional look for staging your home, look no further than Custom Home Staging and Design.
Getting your home professional staged can help your home be better presented to potential buyers. Throughout the process, the experts at Custom Home will tailor a selection specifically to your home's needs. Their team of designers and professional movers will seamlessly place all the pieces right where they need to be. And once your home is sold, they will handle the removal per your request. Professional staging is an invaluable service that can attract the right buyer and save you a lot of time on your hands.
The CCREG team has mastered the local real estate market. We love helping people achieve their selling goals, whether that's selling to the right buyer or meeting a desired sale price. Every agent brings dedication and passion to the project of home sales, making the process a breeze. Learn more about how we can support your home-selling journey today. Give us a call at 833-767-1745.