One of the best parts about coastal living in Southeastern NC is our beautiful weather. From April through September (and even beyond) Wilmington is bursting with outdoor entertainment from culture to culinary delights.
With our amazing waterfronts, along pristine beaches and lush waterways, it's not surprising that we have a heavy emphasis on waterfront events around here. And Coastal Community Real Estate Group is here to get you a front seat to the action.
Summer Music Series
From intimate concerts series to raucous shows at the Greenfield Lake Amphitheater, Wilmington's summer scene is all about feeling the beat. With enough music series to overbook your dance card, Wilmington makes sure you're enjoying every summer sunset.
Bluewater Summer Music Series
Soak up that Wrightsville Beach sunshine and enjoy live music on the water every Sunday from 4pm to 8pm at the Bluewater Grill April through September. Grab a cocktail and watch a beautiful Wrightsville sunset.
Oceanic Sunday Summer Music Series
Enjoy the sounds of summer with live music on Wrightsville's historical Crystal Pier Thursdays 6-9pm and Sundays 12-3pm, April through September. Hungry? Oceanic Restaurant's menu features tasty American cuisine and seafood.
Greenfield Lake Amphitheater Concert Series
Dance the night away with some of your favorite bands and musicians from around the world on the Greenfield lakefront. We're not sure about the science behind it, but somehow music just sounds better in the shade of 100 year old cypress and pines.
Bourgie Nights at Manna Ave.
Perfect for a quiet night (or a rainy night), Bourgie Nights at Manna Ave. features concerts by local artists in an intimate setting paired with a seasonal menu elevated to the level of art.
Farmers' Markets and Food Fests
Our long summer also means a great growing season for local farmers and the bumper crop at Wilmington farmers' markets will fulfill every foodie's farm-to-table dreams. But Wilmington doesn't stop at farmers' markets for amazing culinary experiences. Your next foodventure awaits at a host of culinary festivals from the Greek Festival to the Voracious Rare Beer Festival.
Riverfront Farmers' Market
The Wilmington area has multiple farmers' markets on different days of the week. But one farmers' market you don't want to miss is the Riverfront Farmers' Market. Going 20 years strong, the market is open for business Saturdays from 8am-1pm in Wilmington's historic downtown just off the Riverwalk.
Food Fests
While there are always new culinary events each year in Wilmington, some of the fan favorites are annual mainstays. Sample homemade Greek mezzes at the Wilmington Greek Festival May 19-21 or pierogi at the Polish Festival in the fall.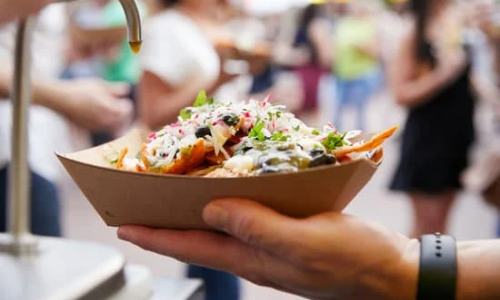 You might be up for 48 hours straight the last weekend in April at Wilmington's Coffee Fest. For all your vegetarian friends, Wilmington's VegFest is another April highlight. 

Give us a call at 833-767-1745 to learn more about entertainment in the Cape Fear! Reserve your spot in this lively region or make an appointment online.