Master-Planned: What Homeowners Want
In a world that's become increasingly fast-paced, master-planned communities have become more popular than ever. These types of communities are a unique combination of urban convenience with suburban serenity. From a purpose-built layout to green space and amenities, there are plenty of advantages to living in a master-planned community.
Coastal Carolina: A Unique Curb Appeal
Coastal Carolina has an appeal that's unique to the Southeast. From small and charming towns to sparkling white-sand beaches, and a booming real estate industry, there's a good reason why thousands of homeowners have made our home their home too. Our team at Coastal Community Real Estate Group, as the resident experts on coastal communities, want to share three major advantages of living in a master-planned community.
Purpose-Built Layouts
Master-planned communities are typically built from scratch, meaning that the developers can create a well-thought-out plan for the entire community. This means that the community will be built to the highest standards with well-maintained streets and sidewalks, ample green spaces, and a variety of amenities like community centers, pools, fitness centers, and parks. These amenities are often provided by the developers, making them affordable for residents. Master-planned communities like Brunswick Forest and The Home Place of Southport are perfect examples of this.
Proximity to Amenities
Master-planned communities are often located near shopping, dining, and entertainment options. Developers usually choose a geographical area that is easily accessible to major highways and local businesses. This means that residents can enjoy the convenience of urban living, while still enjoying the peace and quiet of a suburban lifestyle. Communities like Brunswick Forest and St. James Plantation are known for their wide variety of amenities which allows residents to partake in the activities that suit their lifestyles. That could include anything from pickleball and tennis to walking trails! Having that wide variety of options is undeniably one of the advantages of living in a master-planned community.
Large Amounts of Green Space
People are looking for a breath of fresh air from the hustle and bustle of major cities. When most areas around the country are choked with more residents than they can handle, Coastal Carolina is known for offering large green spaces to supplement your home. This is one of the major reasons why people have been moving here by the thousands. Between all the beaches, parks, trails, and natural locations, there's plenty of space for people to make the ideal lifestyle they want without sacrificing personal privacy.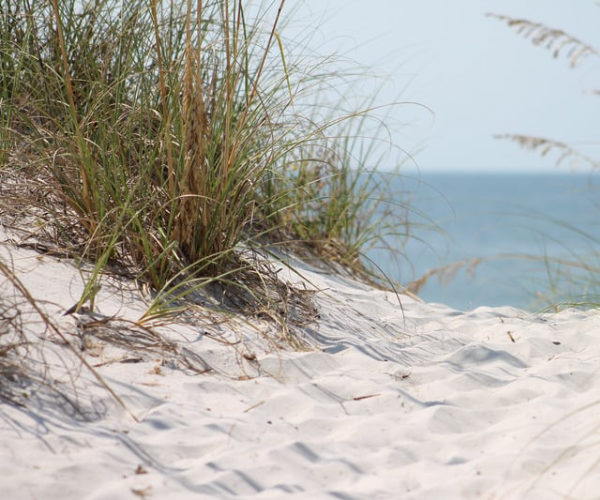 Live the Advantages Through Coastal Community Real Estate Group
There are many advantages to living in a master-planned community. From planned development and amenities to an enhanced sense of community and security, there are many reasons to consider making a master-planned community your next home. If you are looking for a new way of living, a master-planned community on the Carolina Coast might just be the perfect fit for you. Our team at Coastal Community Real Estate Group is ready to help you find paradise! Find out more information about the area by giving us a call at (833) 767-1745.