Baby Boomers Making Decisions
Did you know that as of 2022, Baby Boomers aged between 55 and 74 account for nearly 42% of homeowners nationwide? Though the recent housing market shows rates increasing, older couples looking to purchase a home have not been deterred. This is proof that the housing market is still alive and well, with Southeastern coastal Carolina being a prime target for relocation.
Making a Move
The housing market has shown quite a few trends in the past year. Like many elements of real estate, those trends are fluid and ever-changing. While you may think that a trend of higher rates would be a turn-off, older transplants who have been saving money and looking for opportunities know that the market remains suitable for buying their dream homes.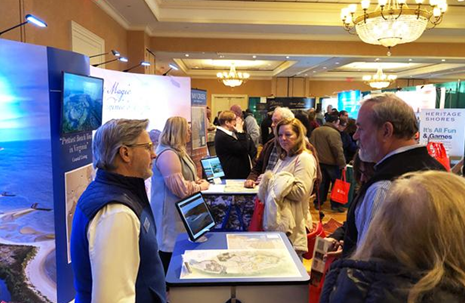 *Photo Attributed to https://ideal-living.com/
Reasons Why Baby Boomers are Still Moving
Reputable sources, such as ideal-LIVING Magazine, have also picked up on this trend and are organizing three brand-new-home show events in January/February of 2023. Hundreds of older homeowners are planning to attend, showing a strong desire to buy homes. Certain trends prove to be evergreen for destinations like coastal Carolina, including:
Cold weather motivates buyers to relocate to a milder year-round climate.
Older buyers with significant equity are looking to purchase.
The 55+ market continues to relocate South where taxes are lower.
Southeastern North Carolina Still Desirable
For aspiring transplant homeowners who have saved for months, the decreased competition for a home can be the perfect time to get in an offer (remember, you can always refinance later!). Our Coastal Community Real Estate group can guide you on the path to achieving that perfect opportunity. If you're looking to start a new life on the Carolina seashore, which continues to grow each year and is one of the most desirable areas to retire, this may be your cue! The greater Wilmington, Southport, and Leland areas remain highly coveted due to their prime location, beautiful beaches, and versatility for those looking to live a relaxed yet active lifestyle.
Coastal Community Real Estate Group Here to Help You
Our team at Coastal Community Real Estate Group is your real estate expert on all real estate in Southeastern North Carolina. If you are searching for a dream home or are looking to list your current residence, we have the resources and over 30 years of experience in master-planned communities to help fulfill those goals.
Talk to Us!
Looking to learn more? Our team will be providing face-to-face information regarding our preferred communities of Brunswick Forest, The Home Place of Southport, and The Haven at the upcoming ideal-LIVING home shows in New York, New Jersey, New England, Chicago, and Washington DC. It's a great way to get to know us as a team and see all the available options. You can always contact us at (833)-767-1745 for more information.