Experience and Passion
What does it take to be the best real estate group in Southeastern North Carolina? It takes experience, it takes passion, and it takes hustle. That's the kind of team Coastal Community Real Estate Group works hard to be. A great team requires exceptional individuals, like Judson Poole. With over 20 years of experience, Judson knows how to best guide you to achieving your coastal lifestyle aspirations.
Meet Judson Poole
Judson was born and raised in New Bern, North Carolina. Raised on the Trent River, Judson grew up fishing, sailing, swimming, and enjoying a variety of coastal activities. His love for the local area was rooted in him at a young age. Now, that passion carries on to the aspiring homeowners that he works with. For him, working with Coastal Community Real Estate Group means helping people achieve a better quality of life, not just purchasing or selling a home.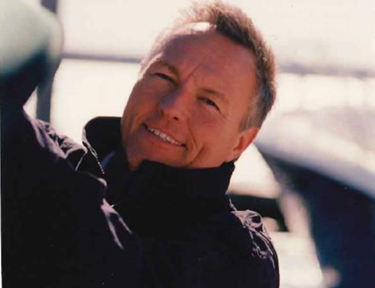 *Photo Attributed to live-coastal.com
Judson loves the experience of working with new clients, learning their stories, and connecting with them. I love assisting new owners with starting the newest chapter of their lives," he says.
What Judson Loves About Coastal Carolina
Rather than pushing a sale, Judson likes to let the greater Wilmington area sell itself. There are a lot of attractive qualities about the surrounding locale that people instantly fall in love with. Judson also identifies the mild climate and many different reasons why aspiring homeowners find the Carolina coast attractive, "The climate seems to top the list, along with better taxes. There's also the attraction of being near the ocean. Wilmington is known for being not only a college town but a hub for the arts, movie industry, and world class athletic events," Judson adds.
Community Recommendations
As with all members of the Coastal Community Real Estate Group, Judson advocates our chosen communities as the best way for people to experience living the full coastal lifestyle. Brunswick Forest is especially ideal according to Judson, "Many master-planned communities force you to hold various levels of membership to enjoy but not so in Brunswick Forest. Residents can pick and choose what interests them most." For Brunswick Forest, he also highlights the high quality of living due to the convenience given to residents, "In my opinion convenience to on-site restaurants, shops, medical services, groceries, and the ability to ride your bike or walk to the commercial Village with sidewalks is exceptional."
The Time to Act is Now
For those who consider themselves "undecided" whether they should make a move to Southeastern North Carolina, Judson has this to say, "The only way to appreciate what options are available is to come and visit in person. Many families have gone ahead and taken advantage of the current market to do so."
Come Visit Us
When visiting the area to explore, the first thing Judson says you will notice is how easy it is to make new friends and increase your quality of life. If you're looking to be one of them, there's no better time to visit than right now. As Judson says, "Sell your snowblowers, lawnmowers, and scale back on the amount of winter clothing!"
If you're looking to find out more about what it's like to live in coastal Carolina, Judson is one of the most experienced individuals to have your back. His passion for the locale and friendly nature are instantly apparent to anyone who works with him! You can learn more about Judson and the rest of our team by contacting us at 833.767.1745