As we near the season of gratitude and togetherness, it's time to celebrate with cherished traditions and delectable dishes. In the heart of the Southeast North Carolina coast, rich flavors meet coastal charm. We invite you to embrace the warmth of Thanksgiving with beloved recipes that embody the region's culinary essence. Indulge in the authentic tastes of the South and bring a touch of the coast to your table!
Deep-Fried Turkey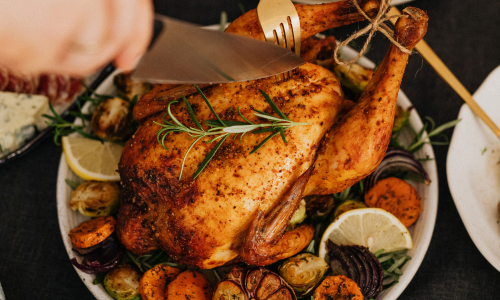 While the South is famous for slow-cooked smoked meats, the Deep-Fried Turkey offers a quicker, mouthwatering alternative that's gained popularity. The technique locks in moisture, resulting in tender, juicy meat and a crispy, golden-brown skin. Infuse or brine it with coastal flavor for a truly authentic, irresistible taste of the Southeast North Carolina region.
Oyster Casserole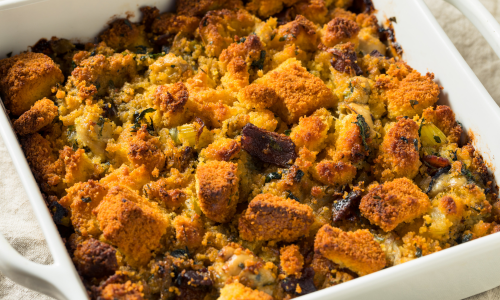 In the Southeast, seafood is a cherished part of our Thanksgiving celebration. The Oyster Casserole is a quintessential dish that captures the briny essence of the coast, perfect for Thanksgiving! Start with freshly shucked oysters, combining them with a blend of cream, butter, and a touch of seasoning. Baked to golden perfection, this casserole's aroma enchants guests and adds coastal flair to your holiday feast.
Pecan Sandies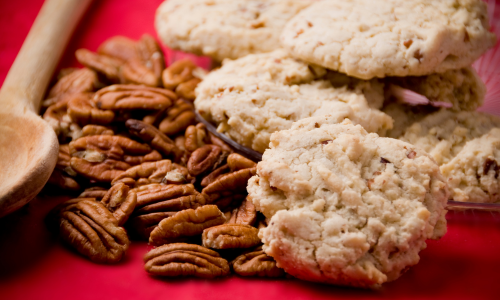 No Southern-inspired Thanksgiving is complete without a touch of sweetness. Pecan Sandies or Pecan Sand Tarts, are a Southern classic. Their rich, buttery flavor and nutty crunch make them a sweet delight at Thanksgiving. These buttery, crumbly cookies, enriched with toasted pecans, bring a taste of the South to your dessert table. The aroma of baking pecans will infuse your home with the cozy vibes of a Southern autumn.
From the savory indulgence of the Oyster Casserole to the delightful sweetness of Pecan Sandies and the show-stopping appeal of a Deep-Fried Turkey, these recipes encapsulate the spirit of the coastal region's culinary heritage. This Thanksgiving, as you prepare these recipes and share them with your loved ones, we hope you'll feel the warmth and love that our coastal community embraces. We're grateful for the opportunity to be a part of your lives and help you find your dream home in this beautiful region.
At Coastal Community Real Estate Group, we celebrate not just the homes we sell, but the communities and traditions that make them special. From all of us at Coastal Community Real Estate Group, we wish you a joyous Thanksgiving filled with love, laughter, and delectable dishes. If you're considering making Southeast North Carolina your home, we're here to help you find the perfect coastal property to create your own Thanksgiving traditions! Call us at 833-767-1745 to speak with us about finding your next home in the Coastal Carolinas.
Happy Thanksgiving!