The Parade of Homes in Wilmington, NC is a highly anticipated event for both home builders and prospective homeowners alike. This year's event was no exception, with a range of stunning homes on display for visitors to explore. And it was no surprise to us that the Coastal Community Real Estate Group was well represented by our preferred builders who were up for multiple awards for their superior construction and design.
Pierre's Bay by Kent Homes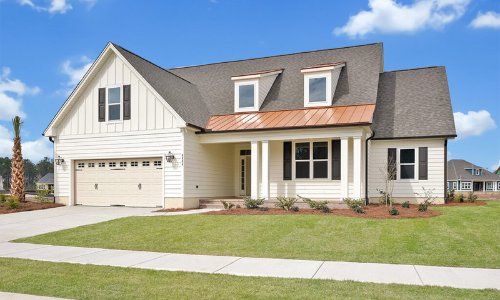 4144 Cobleskill Dr., Leland, North Carolina 28451
3,142 square feet, 4 bedrooms, 3.5 bathrooms
One of the standout properties on display this year was Pierre's Bay by Kent Homes. This luxurious home combines classic coastal architecture, smart home technology, and award-winning construction. The spacious living areas are perfect for entertaining, while the bedrooms and bathrooms offer a peaceful retreat from the outside world. From beautiful built-ins to the detail-work on the elegant living room fireplace, the attention to detail and quality craftsmanship in this home were truly impressive. It was no surprise that it garnered significant attention from visitors and judges alike.
Awards won: Gold, Best Kitchen, and Master Bath
Jamaica Bay by Fogleman Associates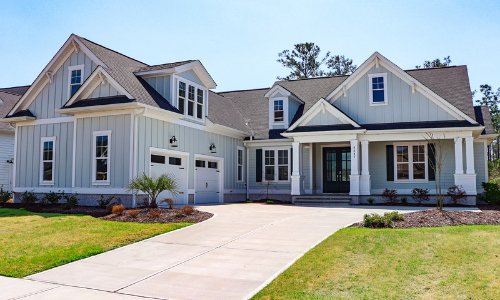 4347 Cobleskill Dr., Leland, North Carolina 28451
3126 square feet, 4 bedrooms, 3.5 bathrooms
Another home that drew crowds during the Parade of Homes was Jamaica Bay by Fogleman Associates. This stunning residence featured an abundant open floor plan, a great room with coffered ceilings and customized built-ins, as well as an abundance of natural light. The home's interior was both functional and stylish, with the light and airy colors reflecting our charming coastal atmosphere. Visitors were particularly drawn to the home's expansive kitchen, which featured high-end appliances and plenty of storage space.
Beach Boca II by Premier Homes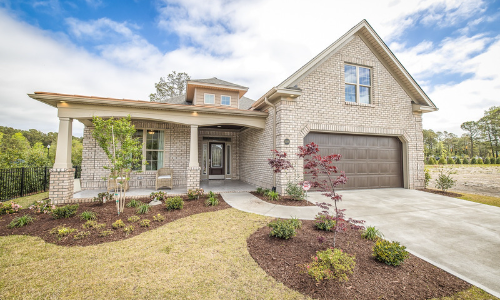 5301 Marco DR SE, Southport, North Carolina 28461
2350 square feet, 3 bedrooms, 3 bathrooms
Designed with the coastal lifestyle in mind, Beach Boca by Premier Homes was another crowd-pleaser at the Parade of Homes. With smart home technology customized to retirement needs, this stunning coastal villa features an open-concept design with plenty of space for entertaining, as well as private areas for relaxation. The home's large windows bring in all that coastal light and showcase the property's lush landscaping. From the intimate master bedroom with private sitting room to the generous lanai–there's so many ways to enjoy coastal living in this delightful home.
Awards won: Gold and Special Feature Award for Coffered Ceilings
Parade of Homes Recap
Whether you were in the market for a new home or simply interested in seeing the latest trends in home design and construction, the Parade of Homes 2023 was not to be missed. Congratulations to all of the home builders who participated and to the award winners for their exceptional work! And CCREG is excited to see everyone next year at the 2024 Parade of Homes.
Give us a call at 855-902-9575 for more information about our award-winning homes featured in the Parade or make an appointment online.