A Passionate Advocate for Your Dream Home
In the world of real estate, finding an agent or real estate group who is not only knowledgeable but also genuinely passionate about helping clients achieve their dreams can be a game-changer. We want to shine the spotlight on one of our extraordinary real estate agents, who embodies these qualities and more. With an unwavering commitment to customer satisfaction and an impressive track record of success, allow us to introduce you to Brett Russell, an invaluable member of Coastal Community Real Estate Group.
A Passion for Real Estate
Brett is not your average real estate agent. His love for the industry shines through in every interaction, as he truly understands the power of finding the perfect home. With a contagious enthusiasm for real estate, Brett consistently goes above and beyond to ensure that each client's needs are met with the utmost care and attention.
We asked him what makes working for CCREG so special; this is what he had to say, "Coastal Community Real Estate Group is one of the best working environments I've experienced. The location, communities we represent, and opportunities the area provides make this place special. We love working with people, and it's the genuine connections we make with clients that are what's most valuable to me in the work that I do. You're not just talking about the advantages of the area; you're helping to make a difference in people's lives. That part is so important to me."
Expert Market Knowledge
When it comes to the local real estate market, Brett is a true expert. Through years of experience and continuous learning, he has developed an in-depth understanding of market trends, pricing strategies, and neighborhood dynamics. His expertise allows him to provide clients with invaluable insights, empowering them to make informed decisions throughout the buying or selling process.
So, what makes the greater Wilmington area so special? Here is what Brett had to say; "I love that Wilmington is just big enough to have everything you need and small enough to get around in five to 25 minutes. This is where people mellow out. There are 8 to 10 surrounding beaches all within an hour's drive. Also, add the town's Southern charm and history, and it makes for a place you want to call home. There's shopping, entertainment, restaurants, galleries, museums, a university, top-notch medical, and an easily accessible airport. For all that, you pay extremely low taxes and get to experience nice weather almost all year round. If there was one major piece of advice for aspiring homeowners who are on the fence about giving relocating to Coastal NC, it's this: don't wait until it's too late."
Whether it's the beautiful master-planned community of Brunswick Forest, or the award-winning premier homes of The Home Place of Southport, coastal North Carolina is the ideal location to enjoy an active, yet relaxed lifestyle.
Exceptional Client Service
At the heart of Brett's success lies his unwavering commitment to exceptional client service. He firmly believes in building long-term relationships based on trust, transparency, and open communication. Brett takes the time to truly listen to his clients, understanding their unique needs and aspirations, and tailoring his approach to ensure a personalized and seamless experience. His dedication to Client Service was born through his own personal experience moving to coastal Carolina.
"I originally grew up in the Washington D.C. Metropolitan area and relocated to Wilmington in 2004. You relocate, and when you get down here you meet people, look for friendships and things to do. When the next set of folks come down with the same sets of anxieties you had, you welcome them because you have been there. That gift has paid it forward for 14 years now. It's always a great experience for me to share my personal story of why Wilmington and Brunswick County is such a special area. Many people up North are looking to relocate due to cold weather, high taxes, and other personal reasons. Helping them along their path to explore new communities is a great opportunity that I enjoy."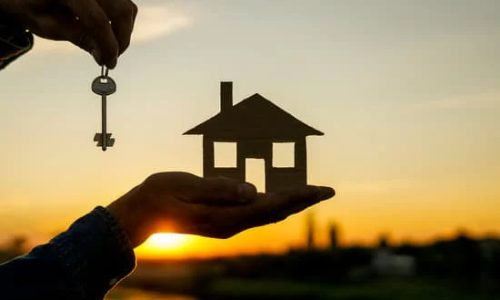 Whether conducting thorough market research, negotiating the best deals, or organizing seamless property viewings, he consistently goes the extra mile to exceed expectations. Brett understands that buying or selling a home can be a significant life event, and his genuine care and attention to detail helps alleviate stress and makes the process enjoyable.
Stellar Track Record
With a proven track record of success, Brett has achieved remarkable results for his clients. Testimonials from satisfied buyers and sellers speak volumes about his professionalism, expertise, and ability to deliver outstanding outcomes. Brett takes pride in his past achievements while maintaining a strong focus on continuous improvement. He's always striving to provide an even better experience for future clients.
We asked Brett what he's looking forward to in the coming months as a CCREG agent. "We are very excited about the upcoming development and opportunity in the current communities we represent. Our newest community, Osprey Landing is opening this summer. Many people are really excited about the opportunity to relocate to Brunswick Forest and build their dream homes in this neighborhood. The home sites are beautiful with water and nature lots, and homeowners get to select from our preferred builder team. We also have The Home Place in Southport. We just got our two model homes furnished and our team is really excited. This community has been great for those looking for a low-maintenance lifestyle. And it's just minutes away from Downtown Southport. Plus the neighborhood has gotten a lot of attention. We are selling quickly, and it's been an exciting process!"
Talk to Brett
For the last 20 years, Brett Russell has been raising his family on the Carolina coast and helping people find their new homes here in the Carolinas. Brett knows the area and lives the coastal lifestyle. His knowledge and experience can help you find a home that is the perfect fit.
In the realm of real estate, having a dedicated and passionate agent by your side can make all the difference. Brett exemplifies the qualities that set Coastal Community Real Estate Group apart from the rest. With his deep knowledge, exceptional service, and unwavering commitment to client satisfaction, Brett is a true advocate for turning your dream home into a reality!
Contact us today! Experience firsthand the unparalleled level of professionalism and care that we bring to every real estate transaction! Give us a call at (833) 767-1745.