Meet Denis Symington
Denis Symington is known throughout our team for his diverse experiences, candid friendliness, and well-versed knowledge of the coastal real estate market. Denis has lived all over the world, including Moscow and London, but Wilmington, North Carolina has always been the home he returns to! His sincere dedication to helping others find their coastal paradise is why he's such a valuable part of the Coastal Community Real Estate Group.
A Well-Traveled Individual
Denis was born in New York City, where he was exposed to innumerous cultures and hard work ethics. His journey has been far from stationary, taking him as far as Russia, but throughout his career he always found himself coming back to coastal Carolina, "Throughout my years I have lived in countless places all over the US and including 12 years in Moscow and London with a large tech company. At this stage in my life, there is no place I'd rather live than coastal North Carolina and the greater Wilmington area. It has everything important to me," he says.
Friendly and Sincere
These special qualities are what make Denis such an irreplaceable asset to our mission here at Coastal Community Real Estate Group. His sincerity is top-notch and for Denis, getting to be a part of someone's decision-making process and having a positive influence is what makes his job so gratifying. "People who walk in our door are looking for a lifestyle community that will give them a place to call home that offers activities, a social life, ways to make new friends, and ways to be active. But they still want to be close enough to all the things they need. I love to show people how our communities can offer them all these things they are looking for and call coastal Carolina home," he emphasizes.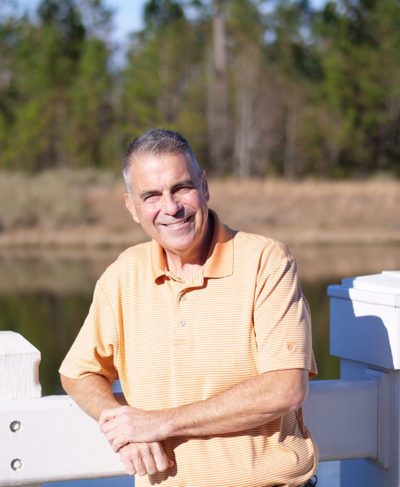 Denis feels that this natural passion for the area can be felt across our entire team, and that gives people an advantage when working with us. "I love to share my experience of making the move to this area, and folks can relate to a few of the elements that made my experience one of the best things I ever did for myself."
Coastal Carolina Has Everything You Need
The greater Wilmington area has been a highly desirable relocation destination for years, and Denis knows that plenty of aspiring homeowners are still interested in making the Carolina coast their forever home. He believes people are attracted to the local area because they want an alternative to a larger city, without higher costs and taxes. They also love the convenience of being close to the beach and all the necessities for daily living. "You are three to four minutes away from a supermarket, several eateries, retail, and medical care. Folks do not want a community where it is a hike and a haul to the everyday basic things."
A Powerful Community Connection
Regarding our preferred communities like Brunswick Forest, and The Home Place of Southport, Denis emphasized how the greatest quality is the sense of community you get. "You have something in common with everyone else here, and often the first question you are asked when you arrive is "Where are you from?" The ease of making new friends is rather comforting to folks making such a big change at this stage of life."
Don't Wait to Give Us a Try!
If you're still on the fence about seeing if coastal Carolina is the right home for you, Denis emphasizes that the earlier to make that move the better, "Do it now. Don't wait for the market to change, for the interest rate to drop, for kids to get settled, and get repairs done on their current home. I constantly hear folks say, 'We wish we moved sooner!' Not once have I heard the reverse."
Coastal Community Real Estate Group is your source for everything when it comes to living your best life near the beach. If you've got a desire to go coastal for the new year, we can help. You can always contact our team directly for more information about a specific home or community at 833.767.1745.