Falling for The One
Some believe in the concept of love at first sight. It's the same when you're shopping for a home! Sometimes you tour a floorplan, and you just know that it's "the one." While there are plenty of moving parts in real estate, navigating them gets easier when you have the right team at your back. Ryan Bruff of Atlantic Bay Mortgage Group explains his concept of "Marrying the home, date the rate."
Great Partners Make a Great Team
Atlantic Bay Mortgage Group is one of Coastal Community Real Estate Group's premier lending partners. If you've found your dream home, the right lender can help you make it a reality. With highly experienced agents that are completely dedicated to your specific needs, Atlantic Bay Mortgage Group is far from a typical lending agency. Going the extra mile is their modus operandi.
The core values of Atlantic Bay Mortgage have always been great loan products, customer service, and expertise. A homeowner's overall experience is better when they have plenty of rate options to work with.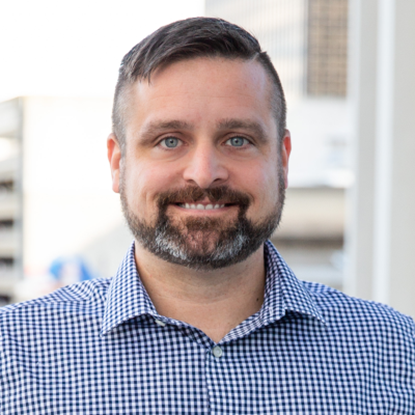 Ryan Bruff, Sr. Mortgage Banker with Atlantic Bay Mortgage Group, L.L.C
NMLS #907479 Licensed in NC, SC, FL, GA #907479
*Photo Attributed to https://www.atlanticbay.com/
Ryan Bruff
Agent Ryan Bruff, who started his mortgage career in 2012, is an agent who makes customer satisfaction his top priority. He helps all types of homebuyers from different walks of life who are looking to relocate to coastal North Carolina. "When working with clients, I make sure that they know exactly what to expect throughout the entire lending process."
Marry the Home, Date the Rate
One of his most well-known sayings when looking for a home is that someone should be able to "Marry the home, date the rate." What he means by this is that you should be able to fall in love with the home of your dreams and know that your mortgage rate is temporary, and able to improve. Here's a little bit more about what Ryan means.
The real estate market has changed in the past several months, and Ryan has been privy to the differences. He knows that when homebuyers are too worried about higher rates, they may miss out on a great opportunity, or put off buying for a reason that is short-lived. "Right now, I think is a great opportunity for buyers, much better than it was in the spring. Even though the rates are currently in the 7's, the advantages as a buyer are worth the temporarily higher rate," he says.
According to Ryan, rates are always changing. Being too cautious for a rate drop can cause a potential homeowner to completely miss out on great opportunities. "I think that if we look at the current real estate environment, there is a tremendous opportunity for buyers to take advantage of some great homes. The rate is a temporary thing but if you wait to buy you could be missing out on some serious savings."
If someone is ready to buy but worried about the rates, Ryan and Atlantic Bay Mortgage Group are here to help navigate through those waters.
Atlantic Bay Mortgage Goes the Extra Mile
Perhaps the most important factor in home buying or any real estate transaction is the element of trust between agent and buyer. Aspiring homeowners deserve to have full confidence in acquiring their ideal coastal residence, and not be blindsided by sudden policies or hidden stipulations. Transparency is the key to success and happiness for the homebuyer, and agents like Ryan know this. That's why he and the rest of Atlantic Bay Mortgage Group work hard to allow flexibility throughout the process. They even go one step beyond by using their "Lend it Back" program!
"Every forecast we are seeing is saying that when inflation comes back down, the rates will come back down as well. In preparation for that my company Atlantic Bay has come out with a "Buy now, save later" promotion through our Lend it Back Program. We know that the loans we are doing right now are going to be refinanced in the next few years and in expectation of that transaction, we are giving a lender credit up to $1,000 on that refinance if you did both the purchase and the refinance with Atlantic Bay," Ryan says.
Click here for program terms, conditions, and eligibility requirements" and link it to this landing page:
https://www.atlanticbay.com/lend-it-back/terms/
Our Commitment is to YOU
That commitment to the client is why our agents at Coastal Community Real Estate Group are proud to have Atlantic Bay Mortgage Group on board as our lending specialists. We trust their team to treat homeowners the way we would treat them. Adding Atlantic Bay Mortgage Group's incredible Mortgage Bankers to our team is another reason why Coastal Community Real Estate Group is your expert in achieving the ideal coastal lifestyle. Looking to speak more with Ryan and Atlantic Bay Mortgage Group? You can contact him at 910.599.3427 or our agents at 833.767.1745. We can't wait to welcome you home to paradise!