The minute the weather hints at summer, you know that on farms everywhere across NC our vegetables are going wild. Chickens are laying, and honey bees are buzzing into production. So pop on your seersucker best, a sunhat, and some good quality sunscreen. Because It's time to head out to these local summer markets!
With places like Southport, Wrightsville, and Downtown Wilmington, you have many amazing farmer's and craft markets to choose from. Which is why we at the Coastal Community Real Estate Group have put together a guide to some of our favorites to explore this summer!
Southport Summer Markets
May 3rd-August 30th, Wednesdays, 9:00am-2:00pm
Franklin Square Park, Southport
There's no better way to spend your Wednesday than at the Southport Summer Market. Juicy red tomatoes: check. Artisanal jams: check. Bespoke checkered wood cutting board with matching rare wood ladle: check and check. Featuring up to 75 vendors per week, the market is known for its high quality, farm fresh fruits and vegetables. As well as baked goods, flowers and herbs as well as a vast array of local arts & crafts.
And while you're already in downtown Southport, make sure to check out the beautiful Waterfront Park for some sea breeze and the array of cute boutiques and restaurants that make Southport a joy every day of the week.
Wilmington Artisan Market
April 23rd-October 29th, Sundays, 10:00am-3:30pm
South Front Street and Dock Street, Wilmington
Spend your Sunday leisurely strolling through the Historic Downtown Wilmington Artisan Market where you'll find one-of-a-kind, hand-crafted creations by some of the area's best local artisans. The Market features more than 30 rotating artists for an ever-changing collection of locally made art, jewelry and handmade items along with musical entertainment.
Riverfront Farmers Market
April 23rd-November 18th, Saturdays, 8:00am-1:00pm
Dock Street, between 2nd and Water St, Wilmington
Celebrating its 20th year, the Riverfront Farmers Market is the longest running market in downtown Wilmington (and also the best way to start your Saturday for two decades!). From a rainbow's variety of preserves, plants, crisp produce, and oozing honeycomb, all of the Riverfront's treasures are locally grown, locally produced, and locally made.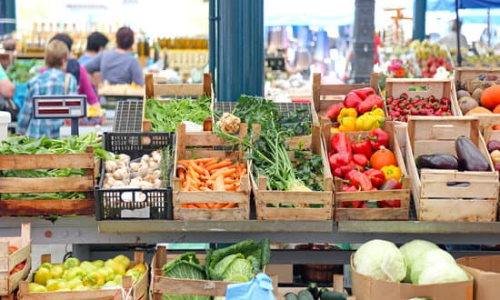 Wrightsville Beach Farmers' Market
May 15th-December 4th, Mondays, 8:00am-1:00pm
Wrightsville Beach Municipal Grounds
Nothing cures a case of the Mondays (or the memory of that type of Monday) like grabbing some Carolina sun-ripened peaches and heading out to the beach. And that's just the beginning of what the vendors at The Wrightsville Beach Farmers' Market have to offer. From fresh vegetables and produce to a variety of unique craft vendors, the Wrightsville Beach Farmers' Market always manages to have just the right cup of kombucha or hand-carved earrings or homemade salsa to bring a smile to your summer day.
Give us a call at 833-767-1745 to learn more about amazing summer events and activities in the Cape Fear or make an appointment online.