Once a small community on the Carolina coast, Leland is now one of the fastest growing towns in the Tarheel State. People from all 50 states have been flocking to the Coastal Carolinas for a few years now, and a lot of them have been heading to Brunswick County, where Leland is the crown jewel of the region. There are plenty of good reasons why people are drawn to the area. Picturesque scenery, lush woodlands, and gorgeous weather are all key. Plus, it doesn't hurt that the Leland, NC Zillow results indicate affordability and a more desirable location than many other areas.
The physical attributes and affordability aren't all Brunswick County has to offer, though. There's also a rich cultural life and a world of outdoorsy recreational activities to explore. New Carolinians are living life to the fullest, enjoying the plentiful pastimes this area provides. Let's take a look at a few of the best ways to spend your time in Leland, North Carolina.
Hiking, Kayaking, Fishing, and So Much More!
One of the best things about Brunswick County is the stunning physical beauty. The region surrounding Leland is full of breathtaking walking or hiking trails for explorers of all experience levels. Brunswick Nature Park alone boasts over 900 acres of "undeveloped wilderness," complete with a canoe or kayak launch for water sports enthusiasts. In addition, local communities like Brunswick Forest feature bike and walking trails in likewise natural settings. Leland, NC is also located near the Brunswick Islands beaches, perfect for an oceanside walk or a day of fishing.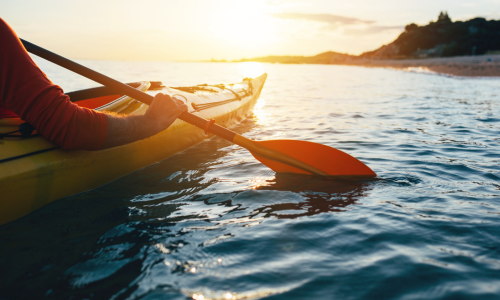 A Vibrant Cultural Community
This burgeoning town really provides residents with the best of both worlds — a connection to nature and a finger on the pulse of local culture. Located alongside the cultural hub that is Wilmington, NC, Lelanders are a stone's throw from a wealth of arts and music. Museums and galleries in Wilmington make it a point to show works by local artists, as well as hosting creatives from around the country. The city is alive with concerts, festivals, and jam sessions — just listen for the tunes playing on every street corner. But you don't have to go to Wilmington to enjoy cultural vibrancy. Leland is home to a local Cultural Arts Center with classes, performances, and more. Head to the Center for a swing dance or a pottery class. Whatever you're looking for, you'll likely find it nearby.
Convenience and Comfort
Those who choose to move to an all-inclusive community like Brunswick Forest get even more out of their southbound relocation. Opting to live in a space with so many amenities is electing to live more comfortably. Brunswick Forest residents have access to multiple pickleball courts, three swimming pools, a fitness center, endless bike trails, and golf courts. For any shopping or medical appointments, they can head over to The Villages at Brunswick Forest. This collection of premier shops, restaurants, medical offices, and other professional services is right down the road. It's hard to imagine anything more convenient.
Living life to the fullest doesn't have to be a pipe dream. Many people are choosing to live their best lives in the Leland, NC area. Whatever that means to you — arts and culture, golfing and pickleball, or hiking and boating — chances are you'll find it in this charming district. For more information about potential homes in Brunswick Forests neighborhoods, reach out to our team of experts today.