Experienced and Engineered for Success
The business of real estate is constructed of many moving parts. To be a successful team, many of those parts must move together as part of one singular vision. And to be a beacon for that vision, every team has a great leader who inspires them. For Coastal Community Real Estate Group, that individual is Jerry Helms. With an industry history stretching back to the 1990s, Jerry works hard to help guide our team into giving our homeowners, builders, contractors, and partners the best experience possible.
Work With the Best
When you work with Coastal Community Real Estate Group, we want you to feel like you have the privilege of working with the best in the industry. As president of our agency, Jerry's ideals have always put the needs of our clients first. Our founding principles are built upon professionalism, transparency, and treating you like you're a member of the family.
"Our organization specialize in Master-Planned communities and have a variety of experience working for various communities such as Brunswick Forest, Compass Point, Magnolia Greens, St. James and Winding River. They are knowledgeable and seasoned in the industry with over 30 years of experience. More importantly, my team has a passion for what they do, and take pride in helping each client find the right spot for them."
Our President: Jerry Helms – Going Beyond
A coastal Carolina native, Jerry loves this locale and has grown to care for the community. When someone is interested in learning more about greater Wilmington, his goal is for them to immerse themselves in the magic of the area. From providing aspiring homeowners with the necessary resources needed to make their decision, to being a friendly face throughout the building or listing process, Jerry knows about the importance of listening to needs and building relationships.
"Typically, our clients are people looking to purchase a home for their retirement. Not only are they choosing a home, but a lifestyle they have worked their whole life towards. What an incredible responsibility to assist someone in meeting those goals. We are grateful to every client that trusts us in that process, and it's not a responsibility we take lightly," Jerry says.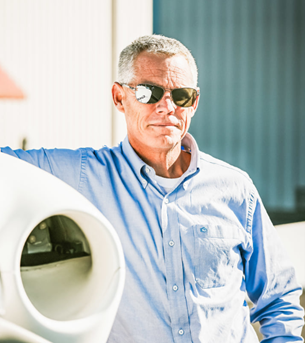 A Love of the Coast
Jerry's love of the water has kept him local throughout his tenure in real estate. If you're looking for someone who knows coastal Carolina's communities and development, he's your guy. Jerry formed Coastal Community Real Estate Group to take our teams collective 30 years of experience and evolved it into a team of experts specializing in Coastal NC's master-planned communities. Whether you're homebuyers or sellers in Southeastern North Carolina or building and developing along the east coast, you can count on us to be your local experts.
"I have lived in the Coastal Carolina's my entire life, and it's truly a special place. With lower taxes, mild weather, less traffic, and more space, this area provides it's residents with a higher quality of living. Here, something is offered for everyone, from our beautiful area beaches to cultural arts such as Thalian Hall and the charming historic downtowns of Wilmington and Southport."
Paving the Way
Since our inception, Jerry has helped to convey these values and guide our vision to be the best we can be for aspiring homeowners. Community spirit is one quality that Jerry carries into every interaction, and our team strives to cultivate that. Let us work to help you find that coastal dream home you've always wanted. Contact us at (833)767-1745.