The long, summer days are drawing to a close and, before you know it, fall will be upon us. The days are getting shorter, the leaves are changing colors, and that cozy fall season feeling is suddenly everywhere. Autumn is a spectacular season, particularly in the pleasantly temperate region of coastal Carolina. Who doesn't love sweater weather and a warm mug of pumpkin spice? Add in a stroll through the gorgeous woodlands in and around the Greater Cape Fear Area and you've got a recipe for perfection.
Before you begin to plan a slate of fall activities, though, it's time to turn to your home. Autumn, after all, means different decorating aesthetics, upcoming holidays, and much more. There are plenty of things to attend to as a homeowner to ensure that you're ready for all the fall festivities and flavors you enjoy.
Maintain Your Haven
Certain items on your home maintenance checklist are done seasonally. Well, the autumn season is here and it's time to take care of those tasks. Begin with the essential projects: Have your gutters checked for any clogs (and cleared when relevant!), bring a roofer to search for any issues, and use weatherstripping to close up any pesky airholes. Consider installing a gutter guard to keep leaves out of your rain gutters throughout the autumn season. All of these will go a long way towards ensuring you have a cozy fall and winter. If you have a fireplace, make sure your flue is completely clear and ready for use.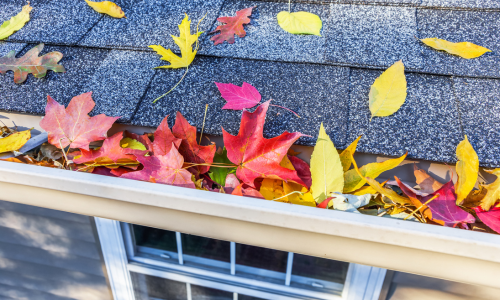 This is also a good time to change the filter on any Heating, Ventilation, and Cooling (HVAC) systems or air purifiers you have in your home. You may prefer to spend more time indoors during the cooler months, so you'll want to make sure your indoor air is clean as a whistle.
Seasonal Decorations for a Fall Feel
Now that your home is structurally sound, it's time to add some autumn aesthetics! A fall wreath on the door is always a nice touch and welcoming to visitors. This is also a great time to switch out centerpieces, table runners, and throw pillow covers for some with more autumn hues. Think burgundy, oranges, yellows, and browns when choosing your color palette. Another great touch is to add some scented candles to your decor. There are some great candles with fall-inspired scents that can bring the essence of autumn to your home with one easy addition. Plus, candles are a key part of a hygge lifestyle — the philosophy of cozy living brought to us by Danish culture.
Take Care of the Outdoors, Too
You may have spent the summer enjoying a breeze on your porch or patio, but now it's time to pack up your outdoor furniture and store it. Forgetting to store outdoor furniture is a common misstep that leads to a lot of regret when summer comes back around. Once that's taken care of, move on to the garden. Plant seasonal autumn flowers: Mums, hydrangeas, dahlias, and the like. Add mood lighting to your porch or outdoor areas. Now that the days are getting shorter, you can set the tone with the fairy lights or other lighting you add to the outdoor area. These will create an air of magic ambiance, which is what fall is all about.
If you'd like to spend your fall season as a homeowner on the Carolina coast, there are fantastic homes ready for you. The team at CCREG is dedicated to working with prospective homeowners to find the homes of their dreams. Call 833-767-1745 to learn more about available properties and learn more about the area.