If you are someone who loves the serenity of hummingbirds flitting between the crepe myrtles and the serendipity of your favorite Broadway show on tour, master planned communities offer that perfect balance. Add in the convenience of move-in ready new builds and luxurious amenities, and you might already be wondering how to choose the best master planned community.
There's no one size-fits-all answer, but with these five helpful tips we can help you figure out the best community for you.
1. Picking the perfect master planned community for you is all about location.
Does morning coffee on the porch, lapped by the coastal breeze make your heart sing? Or do you want to be a stone's throw from this month's hottest hand-poured cappuccino? Picking the perfect master planned community for you is all about location.
Coastal communities offer a laid-back lifestyle with the promise of lazy beach days while mountains boast challenging hikes and crisp winters. You may prefer the personality of a small city or the buzz of a metropolis and you know which will best suit your family's needs for work and school.
2. Keep an eye out for your favorite hobbies.
One of the advantages of living in a master planned community are the luxurious amenities right outside your front door. The pool is where your child (or grandchild) might have their first swim lesson. Maybe you unwind each day on the golf-course or walking trails.
The best planned community has some of your favorite hobbies (and like-minded neighbors) built in, whether it's bodybuilding, pickleball, or paddling.
3. Make sure your basic needs and wants are nearby.
The best community makes your basic needs convenient: grocery stores, airports, and convenient medical care that works for you. But don't forget a few basic wants as well: marinas, restaurants, or an art museum. The reason they're called "conveniences" is because they're supposed to be convenient.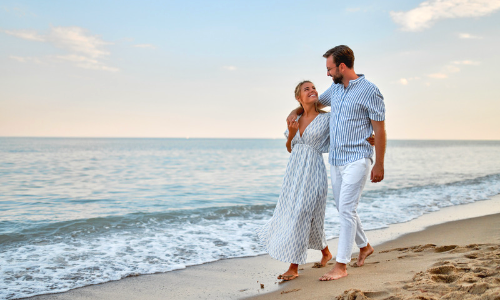 4. Know your builders.
Is your dream house a coastal bungalow, contemporary farmhouse, or mountain lodge? Every master-planned community has a selected builder or builders working to anticipate your needs and environmental considerations. Make sure to pick a home builder and design that brings you peace–architecturally and structurally–every day.
5. Assess available properties and know what works for you.
Master-planned communities often offer three different ways to buy: move-in ready, customizable land and home packages, and homesites. It's important to make sure your community has the available inventory you want.
Move-in ready homes are perfect for a turn-key buying experience (you're ready to move-in!) while customizable land and home packages allow for more personalization. If a new home is a little further down the line, homesites allow you to reserve your spot and build at your own convenience.
Coastal Community Real Estate Group difference
With over 30 years experience in the region specializing in master planned communities, our team is here to help you find your dream home in the best community: the one that is just right for you.
From St. James Plantation to Brunswick Forest, if you have a question on which community is right for you, our team will have the answer. Give us a call at 833-767-1745 or make an appointment online.