Shawn and Kathy Phelan have long felt a love for the North Carolina coast and its spectacular scenery. The two have traveled all areas of the coastline, taking in the soft ocean breeze and enjoying the unique culture of the region. Eventually, though, they came to the decision it was time to find a slice of North Carolina of their own. Just over a year ago, that dream became a reality when they purchased a home on Oak Island.
"We chose to buy on Oak Island for a number of reasons," say the Phelans. "It has always had a community feel, is not over-commercialized, and has excellent access to beaches, infrastructure, and healthcare availability to name a few highlights." A year after they moved in, they're still delighted with their choice.
Buying a Home Was a Breeze
Finding the perfect home in the ideal location isn't easy. In fact, the whole process can take months – or even years – depending on your preferences and the local real estate market. For that reason, that's why Kathy and Shawn chose to work with Coastal Community Real Estate Group (CCREG). That choice made the whole process a joy instead of a chore. "Our experience has been outstanding," they say, "The purchase was handled flawlessly and professionally by CCREG. Their attention to detail and responsiveness instilled confidence and allowed us to focus on our relocation without worry."
Indeed, since moving to Oak Island the Phelans have been able to settle in and enjoy all the area has to offer. Without a doubt, Oak Island is home to many picturesque beaches, perfect for relaxing and taking in a little sunshine. There are nearby kayak and boat launches, a historic lighthouse, and plenty of world-class restaurants with delicious eats. With plenty to do and enjoy, the couple has been relishing every minute of their new home on the Carolina coast.
A Uniquely Crafted Home
Shawn and Kathy's new, personalized home was built by Elan Homes, an experienced North Carolina builder. Again, the experience of choosing how exactly to customize one's home can be tricky — unless you're working with a team of skilled guides. Additionally, the team at CCREG chooses their business partners carefully. Only the best, most professional builders are trusted with the task of building a home for their clients.
Working with Elan Homes was no different, according to CCREG President Jerry Helms. "The builder takes great pride in his business and makes every effort to deliver a home of outstanding quality that the buyers will be thrilled to call their own," says Helms. "The team at Elan Homes is very professional and accommodating and our combined efforts resulted in a smooth process and happy homeowners." And the Phelans? They wholeheartedly agree, saying that, "Zack Fisher of Elan Homes has stood behind his product and went above and beyond."
Settling Into a New Life
No matter where you're moving from or to, settling into a new life in a new home takes time. Getting a feel for the particularities of a region or a neighborhood, finding your favorite coffee shop, becoming acquainted with neighbors — it's all a process. One year after moving to Oak Island, NC, Shawn and Kathy Phelan feel as though they've always lived there. Their new home feels comfy and enjoyable; the area is full of things to do and gorgeous landscapes.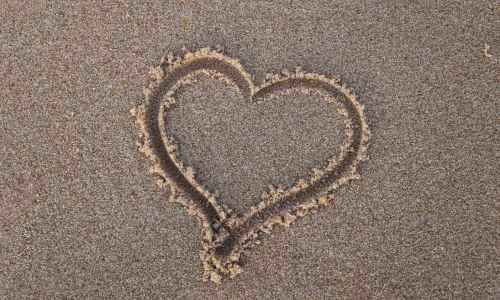 At the end of the day, they are confident in their choice to make the Carolina coast their home. Furthermore, they're glad they chose the builders and real estate experts of CCREG and Elan Homes. "We would highly recommend working with these companies if you are considering a home in the Southport or Oak Island, NC area," say the Phelans. After all, for the team at CCREG, that satisfaction is what makes it all worthwhile.
Moving to the NC Coast
Considering a move to the beautiful North Carolina coast? The team at CCREG is dedicated to working with prospective homeowners to find the homes of their dreams. Call 833-767-1745 to learn more about available properties and learn more about the area.