Real estate can be an incredibly exciting industry to take part in. Whether you're an investor, developer, builder, or an individual looking to buy your own home, buying and selling property is a thrilling experience. There's a lot of joy and satisfaction involved in creating a home, either your own or one you plan to sell. If you're new to buying or selling, there can be an overwhelming amount of variables to be aware of. Which is exactly why it's crucial to work with a team of experienced professionals.
When you're looking for someone to guide you down this path, it's better to work with someone who knows the terrain. When your agent is experienced and focused, you just get better results. It's that simple. There's a reason Coastal Community Real Estate Group agents are in the top 5% of agents in the area based on total sales volume. We're focused, diligent, and have the knowhow to help our clients find what they're looking for.
Why Experience Matters
The first thing to look for in a real estate agent is a wealth of knowledge in a number of areas. A truly great agent will know the ins and outs of various towns and their specificities. This person will be able to answer questions about the benefits of new construction over pre-construction, and vice versa. Our CCREG agents have facilitated over 4,000 real estate transactions, so they know more than their share about the local markets — master-planned communities, beach communities, new construction, and all other neighborhoods. And if a question arises that's out of their purview, they have the connections to get you answers. Experience also means relationships with local builders, developers, real estate attorneys, insurance agents, and financial institutions. No matter what a client's individual needs may be, CCREG agents have got it covered.
A Client-First Mentality
A great deal of real estate experience also brings a certain humility to the process. Our agents know that buying or selling isn't about them — it's about the client and their needs. We want to make sure you're well-informed and comfortable with every step of the journey. Sellers, for example, are encouraged to work with our in-house marketing team. They'll make sure your listing is designed to get the maximum exposure, using top technological strategies to get your house in front of the right buyers. Buyers can ask top local builders any questions they have about structure or interior design choices. We understand that purchasing or selling property is a deeply personal experience. Our agents are focused on making it a joyous one, too.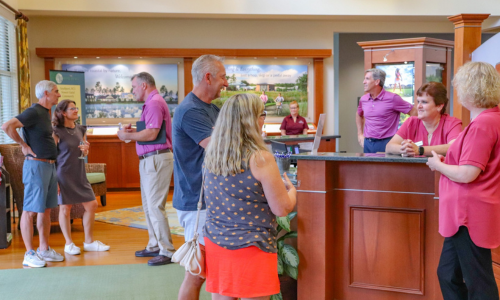 A Love for the Region
When you're serving the people of North Carolina, it helps to really love the Tarheel State. Our agents have a deep and enduring love for the Carolina coast. Some are originally from the region, some are transplants from other areas of the United States. All of them have chosen to make North Carolina their home. This is where they're raising families, contributing to local communities, and enjoying all that coastal life has to offer.
Our team includes folks who sail competitively or love a game of pickle ball on the weekends. They want to help their clients buy and sell in the region. Not just because real estate is a great industry, but because they believe in the beauty of and benefits of the coastal lifestyle. These are the kinds of agents you want on your team — the kind who have a passion for the Carolina coast, from Wilmington to Southport and beyond.
If you're looking to buy or sell property along the North Carolina coast, you've come to the right place. There are plenty of great opportunities available and a host of folks who can't wait to help you find the one that's right for you. Reach out to our team of experts at 866-831-8289 to learn more about available properties and various strategies.