A Convenient Truth
Many choose to relocate to the Southeastern seaboard to be in a geographical setting that promotes a more carefree lifestyle. But the benefits go further than that. There is a proven scientific connection between mental health and coastal living.
Peace And Tranquility
Sunny days, blue skies, the smell of salt on the wind, sand between your toes, and a cool drink in your hand is a good way to live out the rest of your life. Southeastern North Carolina, especially the greater Wilmington area, is one of the fastest-growing locations in the United States. It's evident that golfing, boating, lower taxes, and year-round beach access are responsible for so many being enamored by our quality of life. Residents here like to take things one day at a time, relax often, and never miss a moment to enjoy loving where they live. But what if those good feelings went a bit beyond that?
A Scientific Link
A study done by the University of Exeter in the United Kingdom in 2019, showed that a better picture of mental health may be linked to living close to the water. After surveying over 26,000 people in a year, scientists found a connection with the mental state of individuals who lived or spent time near water. Mental health complications, such as anxiety and depression often correlate with conditions in cramped cities or metropolitan areas. During this period of study, researchers also found a link between what are known as "Blue Spaces" with mental health as well. This concept refers to a geographical space regarding a body of water. Just like "green spaces" like parks or forests, "blue spaces" have been thought to relate to a better overall mental state.
Living Near the Ocean Helps Your Mind
When spending time near or on a body of water, the mental states of participants in this study was shown to increase in comparison to those who did not receive any ocean exposure. Living near the coast has been shown to lower instances of stress, anxiety, and high blood pressure. Mood and energy levels have been known to increase in the presence of water or living near a coastline. Some additional studies have discovered a higher increase in negative ions, which despite the name is correlated with a more positive mental state, in coastal environments. Even the sounds of waves gently breaking on the shoreline can create a calmer ambiance, thus reducing the load on your nervous system.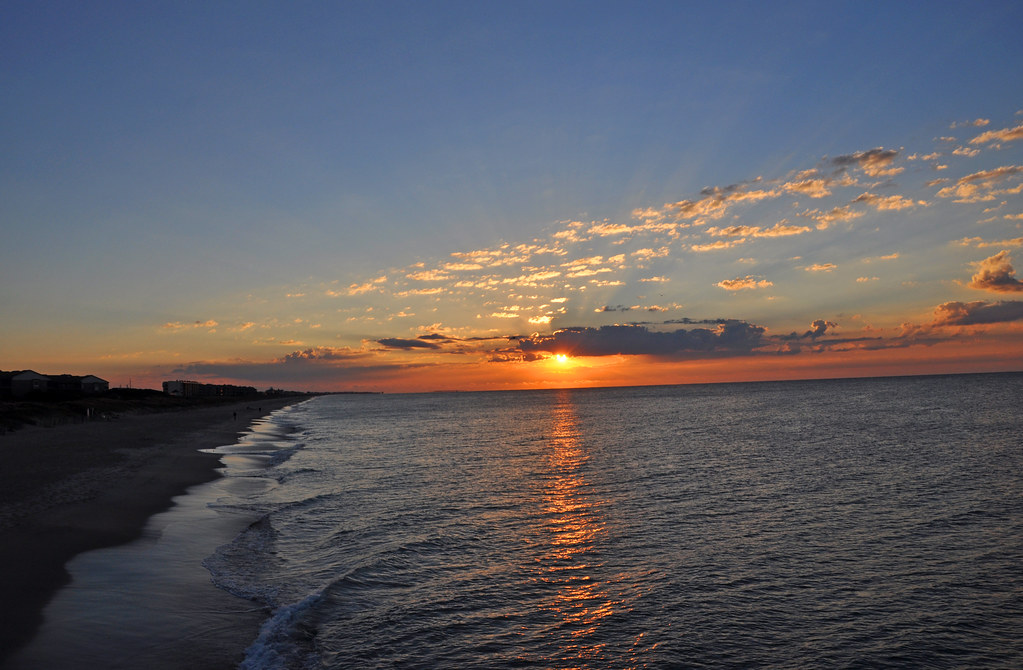 Find Your Personal Paradise
As locals ourselves, the team here at Coastal Community Real Estate Group is all too familiar with this feeling of peace and tranquility. So many have relocated here to greater Wilmington for a better quality of life, and now there are scientific links to explain why. Looking to experience the coastal side of life and maybe make your vacation more permanent? See why living on the Carolina coast has been making waves through one of our Coastal Discovery Tours or contact our team at 833-767-1745.