Lots to do in Coastal Carolina
The greater Wilmington area is a vast treasure trove of activities. For anyone looking to have a good time on the Carolina coast, this city and its surrounding areas are not lacking in entertainment. Be it restaurants, lounges, or popular meet-up spots, there's a lot here to hold your interest. If you're looking for a good time, then trust the locals to point you in the right direction. Here are a few of the area's best-kept secrets!
Locals Know Best
Locals here in Southeastern North Carolina will be the first ones to tell you, that there are great places to relax and soak in the coastal lifestyle. You just need to know where to look. Being the local experts for coastal Carolina, Coastal Community Real Estate Group has the inside details on what you should write down on your bucket list.
Manna Ave
Located at 123 Princess Street in downtown Wilmington, Manna Ave is one of Cape Fear's most eclectic dining establishments. From high-quality beef that's been aged for almost 40 years to freshly caught seafood, Manna Ave is the restaurant for someone who wants a finer taste of what the area's dining scene has to offer. The atmosphere of this restaurant is one of sophistication, but with a relaxed feel. Between the delicious food and tantalizing wine offerings, Manna Ave is one of the best restaurants on this side of the Cape Fear River.
Satellite Bar and Lounge
A local favorite just outside of downtown Wilmington. Satellite Bar and Lounge is a fantastic example of a local scene that isn't your typical beach bar. This wooden building has a lodge-like feel. This gives it an air of coziness about it when you first step inside. In the summer, large barn-style doors open to give lots of airflow. It's a location where you will feel melded with the outdoors. If the charming atmosphere doesn't get you to stay, the selection of beers will. There are plenty of couches for lounging inside with your drink. There's also plentiful outside seating. There are also great spots to play games with your friends, like cornhole. The outside area features a well landscaped beer garden with space for games and local events. From Bluegrass concerts to movie showings, there are events offered for everyone here. Feeling hungry? You'll be pleased to know Satellite has an excellent taco establishment right next store called Block Taco. If you're looking to explore the area and feel like a local, consider visiting this best-kept secret. You'll be glad you did!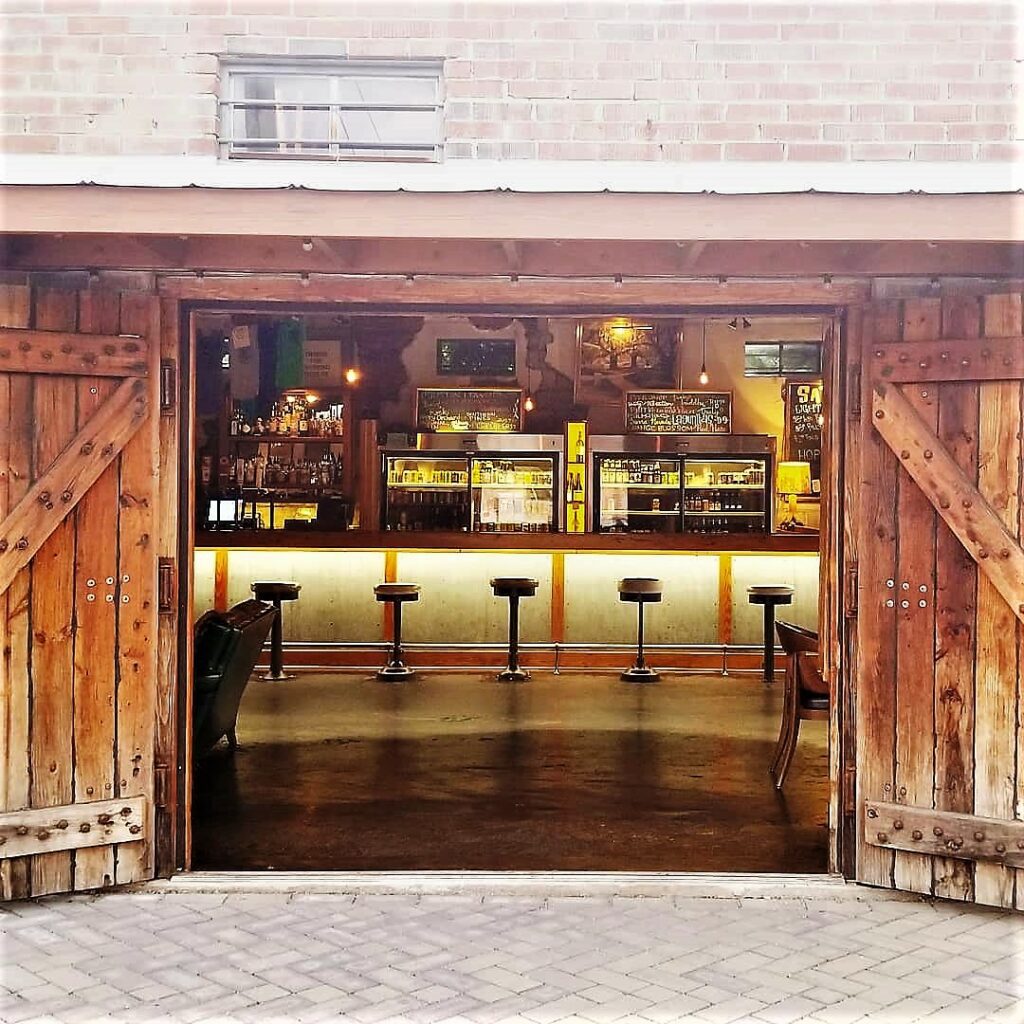 Shark Tooth Island
Another one of the area's best-kept secrets. Located in the center of the Cape Fear River, Shark Tooth Island straddles the lines between New Hanover and Brunswick County. It's a relatively small island but a local favorite amongst kayakers and boaters. Named for the abundance of fossilized sharks' teeth that can be found there, Shark Tooth Island is a natural and peaceful retreat. You can often find local charters and kayaking companies that hold daily tours to go out to the island. Whether you want to spend a little time relaxing on the river or exploring, this is a fantastic way to spend your day.
Calabash Waterfront
Considered the "Seafood Capital of the World," Calabash, North Carolina, is one town that makes up for its small size with boundless Southern charm. The waterfront here is lined with fishing vessels of various shapes and sizes. Originally named for the gourds that would grow in the local area, Calabash has become world famous for its distinct style of fried seafood. Many of these restaurants, which have been owned by the same families for decades, still line the dock. Tourists and locals alike will drive long distances just to eat in Calabash. The town is also home to several quaint shops and a fantastic ice cream parlor as well. Being so close to the South Carolina border and tucked away by the water, it might be easy to pass over Calabash. But locals know that this town is one of the Southeast's gems and is worth any day trip.
There's plenty to do with your time in coastal Carolina, but sometimes you just want to do as the locals do. If you want to experience a few more best-kept secrets, be sure to investigate some of these locations.
More For Your Coastal Experience:
Britts Doughnuts at the Carolina Beach Boardwalk
Historic Brunswick Town
Masonboro Island Reserve
Zeke Island Nature Reserve
Graystone Inn
Brunswick Riverwalk Park