North Carolina is a state of many varied landscapes and communities. With the Appalachian mountains in the west and a gorgeous Atlantic coast on the east, the Tarheel has plenty of natural beauty to go around. North Carolina also boasts big, boisterous cultural centers. Asheville, NC is known for arts and music. Greensboro, NC (or "Tournament Town") is known for sports and athletic events. But the not-so-hidden gem of North Carolina is Wilmington — the gorgeous oceanside historic city with unique activities and spectacular scenic views.
Nestled between the Cape Fear River and the Atlantic Ocean, Wilmington has roots that date back to the 1730s. The city's historic district is dotted with monuments and notable places. Today, it is home to just over 115,000 people, a number that just keeps rising. There's a reason Wilmington has become a magnet for people who are looking for a place to call home. This mid-sized city has everything you can want — arts, culture, history, and a vibrant buzz of unique activities that can't be beat. Here are four things to do in downtown Wilmington you won't find anywhere else. 
Join the Explorers at the Sorrow Drowner
On a side street in downtown Wilmington, there's a new tiki(ish) bar. What sets this spot apart from other tiki bars is its dedication to theme and concept. Time spent at The Sorrow Drowner is not a regular social event. "Once you cross the threshold, you will be transported into the classic era of Exploration," boasts the bar's website, and reviewers agree. One Google review describes the meal and drinks as "works of art," which is in keeping with the establishment's decor. Fashioned as a faux museum featuring "artifacts," all servers and staff are in costume and play characters from the so-called Lemurian Institute. The bar is owned and operated by North Carolinian Brian Wheatley and his wife, Bunny Wheatley. The sets (where you'll enjoy pu-pu platters and crafted cocktails) were designed by former Disney Imagineer Brandon Kleyl. By all accounts, an evening here is an unforgettable, one-of-a-kind experience.
Tour the Night at the Latimer House
Built in 1852 by Wilmington local Zebulon Latimer, this museum is an incredible example of late 19th century Italianate architecture. Not many mansions like this exist today, and most have certainly not been converted into exquisite museum's the Latimer House has. The museum features 14 rooms, all of which display dozens of original historical artifacts from 19th century Wilmington, NC. All in all, there are 600 objects on display. It's a history buff's dream destination. And if that wasn't amazing enough, now you can tour the Latimer House under the cloak of darkness. Night Tours are designed to recreate the experience of living as the Latimer did prior to the introduction of electricity into the home in 1886. Lit by gas technology, in the manner it would have been then, the house takes on an eerie and exciting air. 
Sunrise Yoga on the Battleship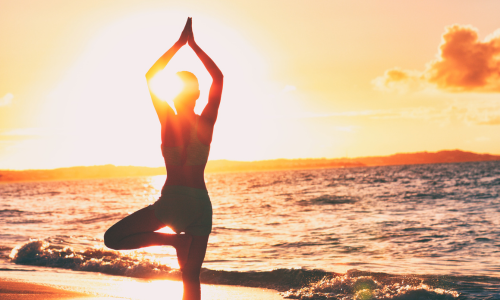 You may have done a yoga pose, or even a yoga practice, but you've never done yoga like this before. Yoga Village is a Wilmington, NC nonprofit organization with a stated goal of "bringing evidence-based, trauma-sensitive, and resiliency-focused mindful movement programs to populations that might not have easy access to them otherwise." And they host yoga classes on the deck of the USS North Carolina. Bolstered by the backdrop of the stunning Wlimington skyline, these guided movement sessions are especially impactful as they create a connection between the practitioner and the natural beauty of the region. All guides are certified yoga instructors and experienced facilitators of spiritual and mindful spaces. If you're in the Wilmington area, don't miss a Sunrise Yoga practice with Yoga Village.
Hop Aboard a River Cruise
The Cape Fear River has long been the lifeblood of the region. The river and its tributaries are key to supporting the agricultural, industrial, and recreational activities of North Carolina. Cape Fear is also a distinguishing feature of the Wilmington, NC area. Which is why you shouldn't pass up the chance for a river cruise. One fantastic purveyor of river cruises is Wilmington Water Tours, a company that offers sunset cruises, specialty cruises, and guided nature cruises. Or, if you want the boat to yourself, you can charter a catamaran for a private event. Don't miss this singular way to experience the flora and fauna of the Wilmington area.
If you're interested in making your home in this singular region of the southern United States, our CCREG professionals can help make that dream a reality. We know all about the unique opportunities of the Wilmington area and are excited to share that knowledge with you. Learn more about the CCREG team or get in touch at 833-767-1745. Hear about how we can support your journey today.