When it comes to buying a home, timing matters. Summer tends to be a hot pick for home-buying in the U.S. With no school, no snow, and no holiday hassle, it means more flexibility for families. That also means you may be facing a more competitive market with less bargaining power during the warmer months.
The truth is, buying a home during the "off-season" has some great benefits. This is especially true if you're an active retiree. Worried about snow getting in the way of relocating to coastal Carolina? No need to stress about moving day! Weather during the winter months here is very mild so snow and ice are a rare sight. There are also plenty of other reasons to buy a house during the "off-season" that may provide you with a better relocating experience!
1. Less Competition and More Opportunities
With a typically higher demand for buying a home during the summer, that leaves you with an opportunity to have your pickings come fall and winter. Many sellers are also more eager to get their homes sold quickly during these months. Especially if they've had their listing up since the summer, you may have more flexibility when coming to an agreement on the contract.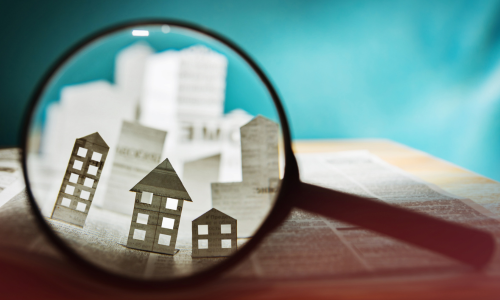 2. Save on Moving Costs
Did you know that moving companies change their rates, depending on the time of year you're moving? It's wild but true. When you're moving in the spring or summer, well, so are many others! It follows that movers can charge whatever they want to haul your belongings from one home to another. Even if your new home is nearby, you can end up spending a ton of cash on movers. When you're moving in the winter or late fall, though, movers have more availability and fewer clients to take on — which means the leverage is yours. You can actually negotiate the cost of moving, to an extent. Plus you have more choice when it comes to which moving company you hire. You should still lock down a contract with a mover far in advance of the big day, but you can be sure to spend less on the packing, moving, and unpacking process than you would in midsummer. 
3. More Availability to Serve You
Just like with movers, other real estate related businesses will often have a lot more availability during this time of year. A home inspector will have no problem getting you on their schedule when otherwise it may have taken more time to book an appointment during the summer. Plus with the extra time on their hands, they'll be more focused on spotting any minor damage or wear that would have become a costly problem for you.
At the Coastal Community Real Estate Group (CCREG), we pride ourselves on making the home buying and selling process as smooth as possible regardless of the season. When you work with us, you get the support of our entire marketing and sales team. We're passionate about helping our clients find their dream homes. Give us a call at 833-767-1745 to learn more about how we can support your home-buying journey today.