There's nothing like a peaceful morning walk along the sun-dappled sidewalks of your new coastal neighborhood. From spotting bluebirds feeding among the crepe myrtle blooms to the charming pastels of our coastal architecture, every step is a true experience of living in the beauty of Southeastern NC.
Now imagine you suddenly turn a corner to find a gigantic brutalist concrete structure (a la Paul Rudolph's Welcome building). Yikes! While that may be a work of art for some, it's definitely an instant beachy buzz kill. 
Which is why at the Coastal Community Real Estate Group we often recommend buyers look for master planned communities with an Architectural Review Committee (ARC). The ARC leads the way in maintaining the harmonious and luxurious atmosphere of the community so that it truly feels like home. And not only is an ARC a crucial protection against unanticipated encounters with hulking concrete, it also safeguards property values.
Balancing Creativity with Consistency
Every homeowner brings their unique personality and creativity to their home through their personal touches and choices: Monet vs. Ai Weiwei, art studio vs. man cave, matte finish vs. mixed metal. But how does a community reflect inner peace? Well, when it comes to maintaining the overall aesthetic of your neighborhood, consistency is key.
An ARC serves as the custodian of architectural guidelines and ensures that all construction, renovations, and exterior modifications align with the community's established design standards. By requiring homeowners to submit their plans for review and approval, the ARC ensures that each property adheres to the community's vision.
The ARC also acts as a reliable resource for homeowners, offering guidance and support during the design and construction process. This proactive approach ensures that all modifications, such as additions, landscaping, and exterior finishes, harmonize with the existing architecture. The result is a visually appealing community where every home embraces our coastal environment, creating a sense of unity and pride among residents.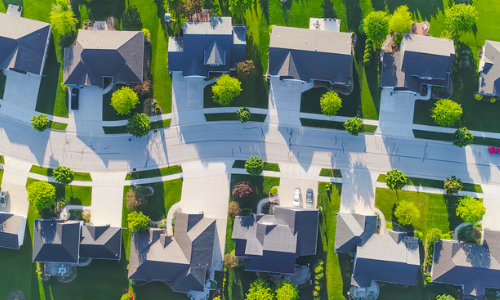 ARC Helps Protect Your Property Value 
One of the most significant advantages of having an ARC for homeowners is the positive impact it has on property values. The committee's diligent oversight helps protect the collective investment made by homeowners, as well as enhances the desirability of the community as a whole.
By upholding high architectural standards, the ARC prevents haphazard or incompatible construction that may diminish the overall appeal of the neighborhood. This proactive approach minimizes the risk of eyesores and maintains a cohesive appearance throughout the community. A visually attractive community tends to attract potential buyers, thus increasing demand and maintaining property values. With an ARC in place, homeowners can have confidence in the stability and appreciation potential of their investments, providing peace of mind and financial security.
Give us a call at 833-767-1745 to learn more about all the advantages that a master planned community with an ARC has to offer or make an appointment online.